Hanukkah Starts the Evening of December 7th 2023
Privacy Policy
This Privacy Policy is provided by Festive Traditions, LLC ("Festive Traditions," "we," "our," or "us") in order to clarify our practices regarding the collection, use, and disclosure of information gathered by or through our software, services, products, features, and other offerings (all of the foregoing collectively, "Site Features") on our website https://www.floraonthemenorah.com (the "Site") , as well as the choices available to you regarding the collection and use of your personal information.  By visiting our Site or accessing or using our Site Features, you confirm that you have read, understood and consent to our practices in collection, storage, use and disclosure of your personal information as described in this Privacy Policy.
Festive Traditions, in its sole discretion, may change this Privacy Policy at any time.  When the policy is changed in a material manner, we will update the "Last Updated Date" at the top of this Privacy Policy.   
If you should have any questions or concerns about this Privacy Policy, please send an email to floramenorah@gmail.com.  A Festive Traditions representative will be happy to answer your questions or hear your concerns.
The online store available on our Site (the "Store") is hosted by a third party, Shopify, which provides us with the online e-commerce platform that allows us to sell our products to you.  Shopify's privacy policy found here, https://www.shopify.com/legal/privacy, shall supersede the terms of this Privacy Policy with respect to your access and use of Shopify's website www.shopify.com, including, but not limited to,  your provision of personal information and payment information in connection with your purchase of products from Festive Traditions and Shopify's treatment thereof. 
1. Collection and Use of Personal Information
Certain information such as your name, e-mail address and other identifying information (collectively, "Personal Information") is required in order for you to purchase products from us via the Store or to contact us through the contact form or e-mail (in which case we will retain our responses as well).  You, in your sole discretion, may choose to provide us with certain other information, such as your personal website and social media contact information; however, the provision of such information is optional.  If you subscribe to our e-mail mailing list, we will collect your name and e-mail address. This information will be used to operate, maintain, and provide you with the features and functionality of the Site Features. We may also use this information for direct communication with you. We may send you newsletters, promotions and special offers by e-mail. In case you do not want to receive such messages, you can unsubscribe from mailing list or change your preferences related to mailing. We may also use your information to send you Site-related emails (e.g., changes/updates in the Site Features, and technical and security notices). You may not unsubscribe from Site-related e-mails. 
PLEASE BE AWARE THAT WE DO NOT COLLECT ANY PERSONAL INFORMATION OTHER THAN THE INFORMATION AS NOTED HEREIN.  IN THE EVENT YOU ARE ASKED TO PROVIDE ADDITIONAL PERSONAL INFORMATION INCLUDING, BUT NOT LIMITED TO, CREDIT CARD INFORMATION OR A REQUEST TO DELIVER MONEY, YOU ARE NO LONGER ON THIS SITE AND POSSIBLY NOT ON AN AUTHORIZED SITE, SUCH AS SHOPIFY, BUT ARE INTERFACING WITH A THIRD PARTY.  IT IS YOUR RESPONSIBILITY TO REVIEW THE PRIVACY POLICIES, TERMS OF USE AND OTHER CONDITIONS GOVERNING YOUR USE OF SUCH WEBSITES AND THE COLLECTION AND USE OF YOR PERSONAL INFORMATION PRIOR TO INTERFACING OR TRANSACTING WITH SUCH PARTIES.
2. Use of Cookies and Tracking Technologies
Certain types of usage information are automatically collected when you visit the Site or use the Site Features.
Device Identifiers. 
When you access the Site or the Site Features with a mobile device (including, but not limited to, smartphones and tablets) or a computer, we may access, collect, monitor and/or remotely store one or more device identifiers. Device identifiers are small data files associated with your electronic device, which uniquely identify such device and may be stored on it. A device identifier may contain data related to the device hardware, data related to the operating system or other software installed on the device, or data sent to the device by Festive Traditions.  A device identifier may send browsing information and information about your usage of the Site Features to us. A device identifier may remain persistently on your device in order to facilitate the log in process and make your navigation through the Site Features easier.  Please be informed that some Site Features may not function properly if use or availability of device identifiers is limited or disabled.
Analytical Information
.  We may directly collect analytical data, or use third-party analytics tools to be provided with data regarding traffic and usage trends. Such tools gather information sent by your browser following a web page request. The information includes the web pages you visit, your browser add-ons, your browser window's width and height, and other data that assists us in improving the Site Features. We may collect and use this analytical information aggregately, and thus, identification of any particular individual user would not be possible.
Cookies Information
.  When you use the Site Features, we or our third party partners may send one or more cookies to your computer. Cookies are small text files containing a string of characters that identify your browser and facilitate the log in process and make your browsing experience in the Site easier.  A cookie may also send us information about your actions when using the Site Features (e.g., the pages you visit, the buttons or links you click and other actions). This allows us or our business partners to track how you use the Site Features over time.   Our cookies do not collect personally identifiable information.  You can set your web browser to refuse all cookies or to show an alert when a cookie is being sent. Please be informed that some Site Features may not function properly if cookies are refused.
Location Data
.  When you access the Site with a mobile device, we may access, collect, monitor and/or remotely store location data.  Location data may give us browsing information and information relating to your usage of the Site Features.  Please be aware that some Site Features, especially services requiring location information, may not function properly if use or availability of location data is limited or disabled.
Clear Gifs / Web Beacons Information
.  When you access the Site Features, we may employ clear gifs (also known as web beacons) which are used to anonymously track our users' online usage patterns.  We may also use clear gifs in HTML-based emails sent to our users in order to determine which emails are more likely to be opened and which links are clicked by users.  This type of information allows for more accurate reporting and improvement of the Site Features.
Log File Information
.  Log file information is automatically sent by your browser when you visit a web page. When you access our Site Features, our servers record certain log file information. Such server logs include anonymous information, including, but not limited to, your web request, Internet Protocol ("IP") address, type of your browser, referring pages and URLs, how many clicks you've made and information about your interaction with links on the Site, domain names, landing pages, and pages visited.
Third Party Advertisements

.  We may allow third-party online advertising networks to collect information about your use of our Site so that they may display advertisements relevant to your interests on our Site or on other websites or services. Such third-party ad networks may use cookies and other tracking technologies to gather information about your Site visits and usage of the Site Features and other sites on the Internet in order (a) to display ads on the Site; (b) to measure the ads' effectiveness; and (c) to personalize the ads' content according to your interests.   Please be aware that Festive Tradition's Privacy Policy does not apply to third-party partners, and it is your responsibility to read the privacy policies and terms and conditions of use on such third parties' sites prior to interacting and transacting with any such third parties.
3. Shared Information
Festive Traditions will not sell or share your Personal Information other than as outlined below:
Сhange of Control

.  Festive Traditions may sell, liquidate, transfer all or any portion of its ownership, or any of its products, services, assets and/or businesses in any combination to one or more third parties within the framework of a corporate divesture, merger, acquisition, bankruptcy, dissolution, reorganization, liquidation or any similar transactions and procedures.  In any such event, all information, including Personal Information, provided by you to Festive Traditions may be transferred to the acquiring entity or entities.  
Third Parties

.  We may send your information to third-party business partners, consultants and service providers that operate on our behalf for the purpose of providing certain Site Features to you (e.g., advertising networks, content or service fulfillment providers, email providers, analytics companies, etc.).  Such providers shall have limited access to your information necessary to deliver such Site Features.  We may also provide your information to our business partners offering services jointly with us (e.g. during a co-sponsored contest or promotion).   In certain cases, we may provide aggregate traffic and demographic data to third party advertisers for the purposes of making the Site advertising more contextually relevant; however, we will not provide these third parties with your personally-identifying information.
Cases in which we are required to share your information

. Your information will be disclosed by Festive Traditions if such a disclosure is required by law or a summons or if Festive Traditions makes a decision that such disclosure is necessary to:
comply with the law, a judicial proceeding, court order, or other legal process;

enforce our Terms of Service located at

https://www.floraonthemenorah

.com/termsofservice

or to protect the security or integrity of our Site Features; and/or 

to guarantee or protect the rights, property, and/or personal safety of Festive Traditions representatives, our users or any other individuals or companies.
Information may be also shared with others aggregately and in anonymous form that does not identify our Site users as individuals.
4. Your Choices Regarding Your Information
As noted above, we may allow third party advertising networks or similar third-party partners to collect information about your browsing activities across websites when you use Site Features. Such information is usually collected through cookies or similar technologies, which gather information about the device you are using, and are used to display ads through our Site or to our Site visitors on other websites. If you would like to disable cookies, please follow the instructions provided by your browser (usually located within the "Help" or "Edit" settings).  Please note that if you set your browser to disable cookies, you may not be able to access secure areas of the Site and other parts of the Site may not work properly.
You can unsubscribe from our mailing list by clicking the "unsubscribe"" link provided in e-mail communications. As mentioned above, you may not unsubscribe from Site-related communications (e.g., changes/updates to the Site Features, and technical and security notices). If you have any questions about your rights regarding your information, please do not hesitate to contact us directly at floramenorah@gmail.com.
5. Storing and Protecting Your Information
Protecting your information

. The security of your information is very important to Festive Traditions.  While we have implemented reasonable security measures to protect against unauthorized access to and unlawful interception or processing of the information gathered by the Site Features as well as to preserve the integrity thereof, we cannot make any express representations or warranties about the security of any information transmitted by you to us or to Shopify or collected through the Site Features.  Festive Traditions is not responsible for any third party's operation or security measures, including those of Shopify.
Storage and Processing

.  All of your information collected through the Site Features may be stored and processed in the United States or worldwide, wherever Festive Traditions or its subsidiaries, affiliates or service providers operate.  The information collected about you, including Personal Information, may be transferred to affiliated entities or to other parties across from your country or jurisdiction to other countries or jurisdictions worldwide.  If you are located in the European Union or other region where data collection and use are governed by law that may differ from U.S. law, you are cautioned that your information, including Personal Information, may be transferred to a country and jurisdiction in which data protection laws differ from the ones adopted in your jurisdiction, and you consent to the transfer of your information in the United States or any other country in which Festive Traditions or its subsidiaries, affiliates or service providers operate and where the use and disclosure of information comport with the provisions of this Privacy Policy.
Compromise of Information

. In the event any information under Festive Tradition's control is compromised as a result of a breach of confidence, we will take all reasonable measures to investigate the situation and if appropriate, notify those users or other individuals whose information may have been compromised and take other measures according to the applicable laws, regulations and codes.
6. Link to Other Websites and Services
The Site may contain links to other websites.  We are not responsible for any activities and practices employed by websites or services linked to or from the Site, including the information or content provided by such websites.  Please be aware that if you use an external link from the Site to another website, our Privacy Policy does not apply to third-party websites or services. Your browsing or other activities on any third-party website or service, including those having a link to our Site, are subject to the third party's own rules and policies which may differ from the Privacy Policy of our Site. In addition, by accessing our Site or using our Site Features you agree that we are not responsible for, and we do not exercise control over, any third parties with which you interact. This Privacy Policy does not apply to information collected by other means or resources other than our Site Features.
We encourage our users to be aware when they leave our Site and to read the privacy statements of each and every web site that collects personally identifiable information. Festive Traditions and its subsidiaries, and affiliates are not responsible for the privacy practices or the content of such websites. We do not knowingly link to sites that treat user information casually. However, a website may change its policies and practices after being linked to our Site.
7. Contact
If you have any questions about the Privacy Policy, the Site and/or the Site Features, please do not hesitate to contact us at floramenorah@gmail.com.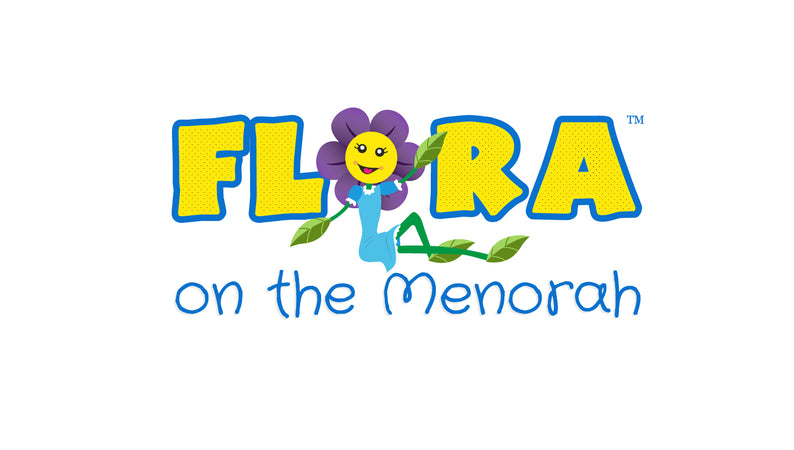 Follow us on social media and share your hanukkah joy!